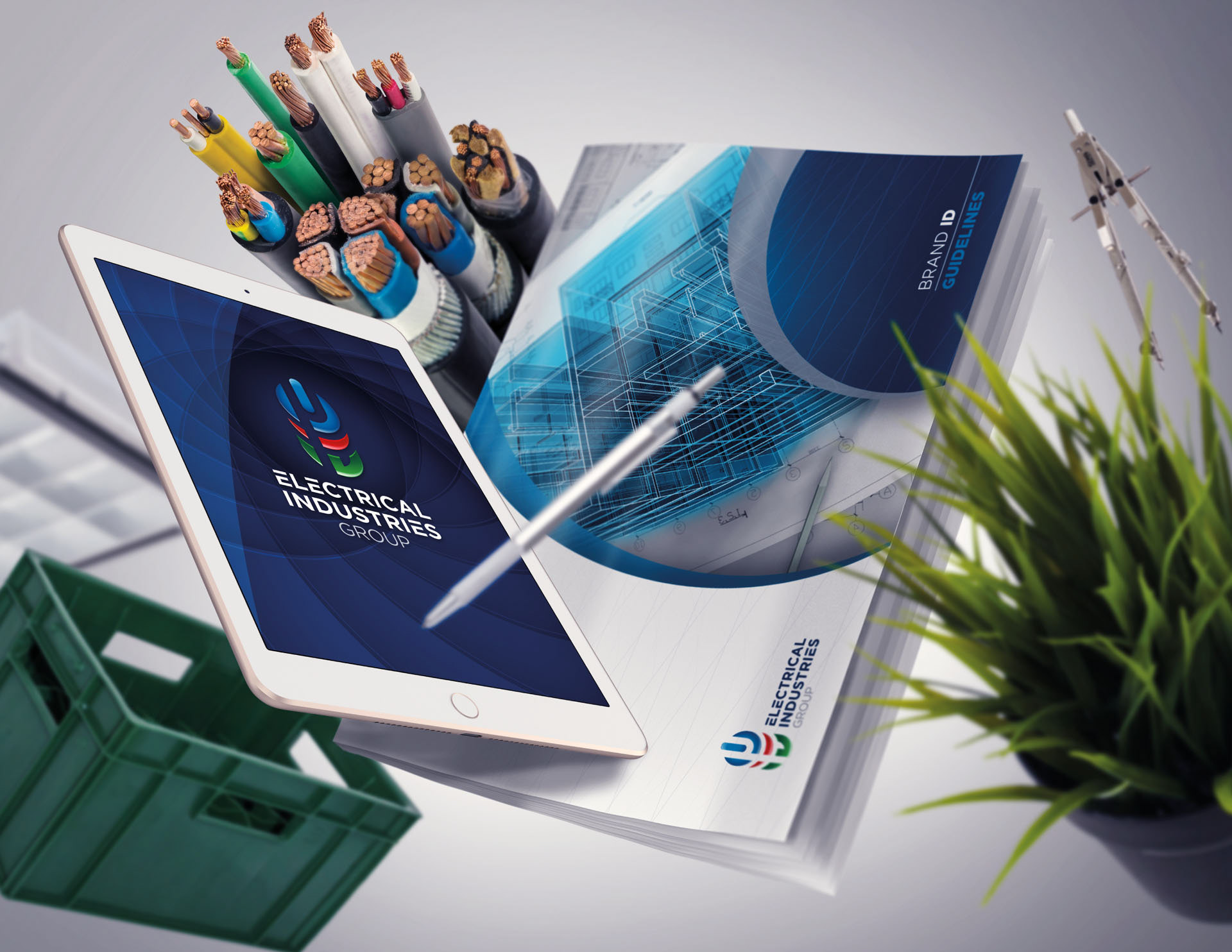 EIG: the conglomeration
was formed by 3 major Caribbean-based brands, each with a unique blend of products.
The challenge for developing this Brand Identity was the unification of these very distinct brands and having the logo represent each of them equally. The design also needed to embody and express the ideals of the company and its executives. By applying characteristics from the brand equity they've amassed over their many years of operation, we approached their branding in a very literal and direct manner. By focusing on the keywords that represent the brand's essence and its main product categories (Cables, Lighting & Power, and Plastics), we developed the logo using the 'EIG' initials in a vertically layered manner.

This design is tied together by the fourth category, Distribution, by using the single stripe running through each of the product representations which has become the company's signature of approval. This adds a sense of flow and expresses the 'unified distinction' of the companies.​​​​​​​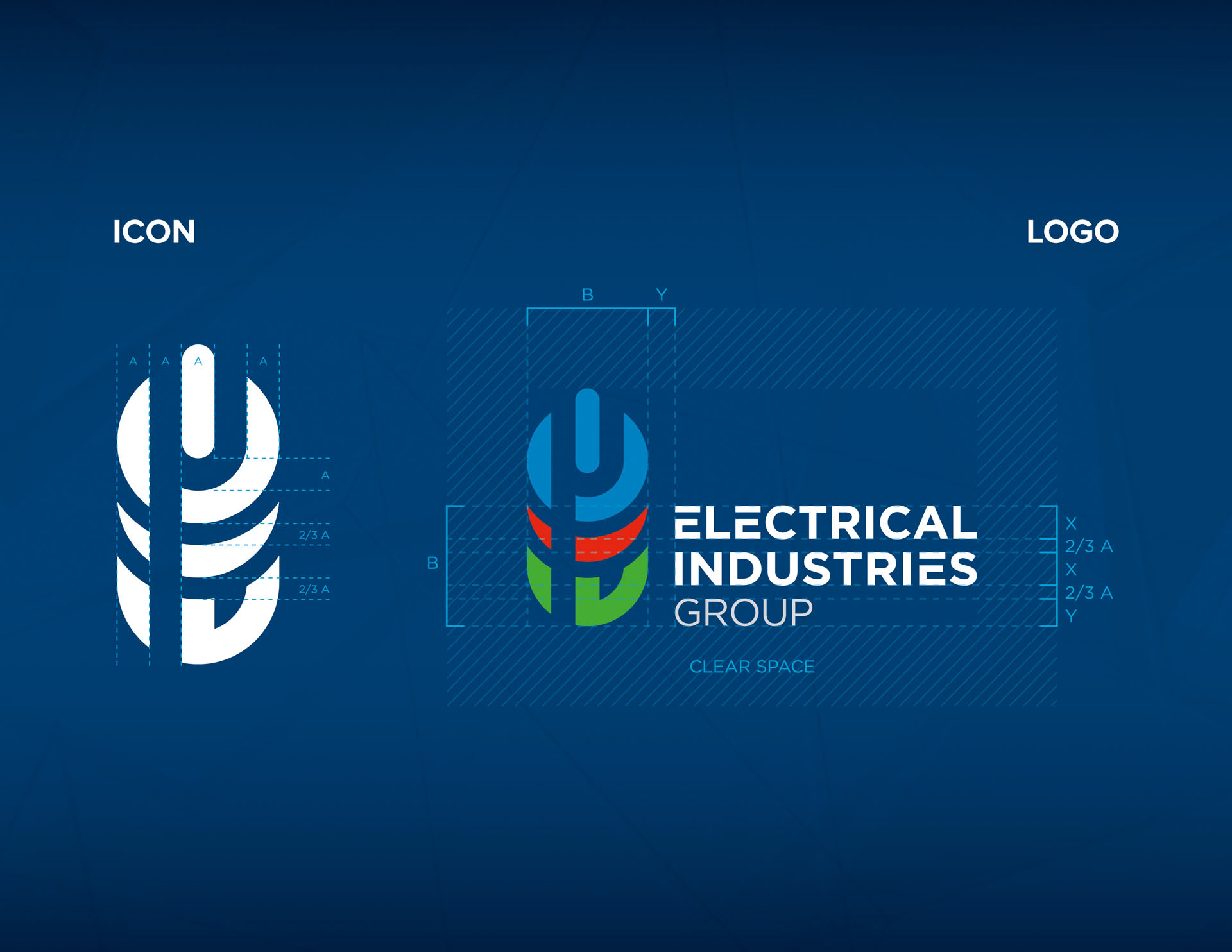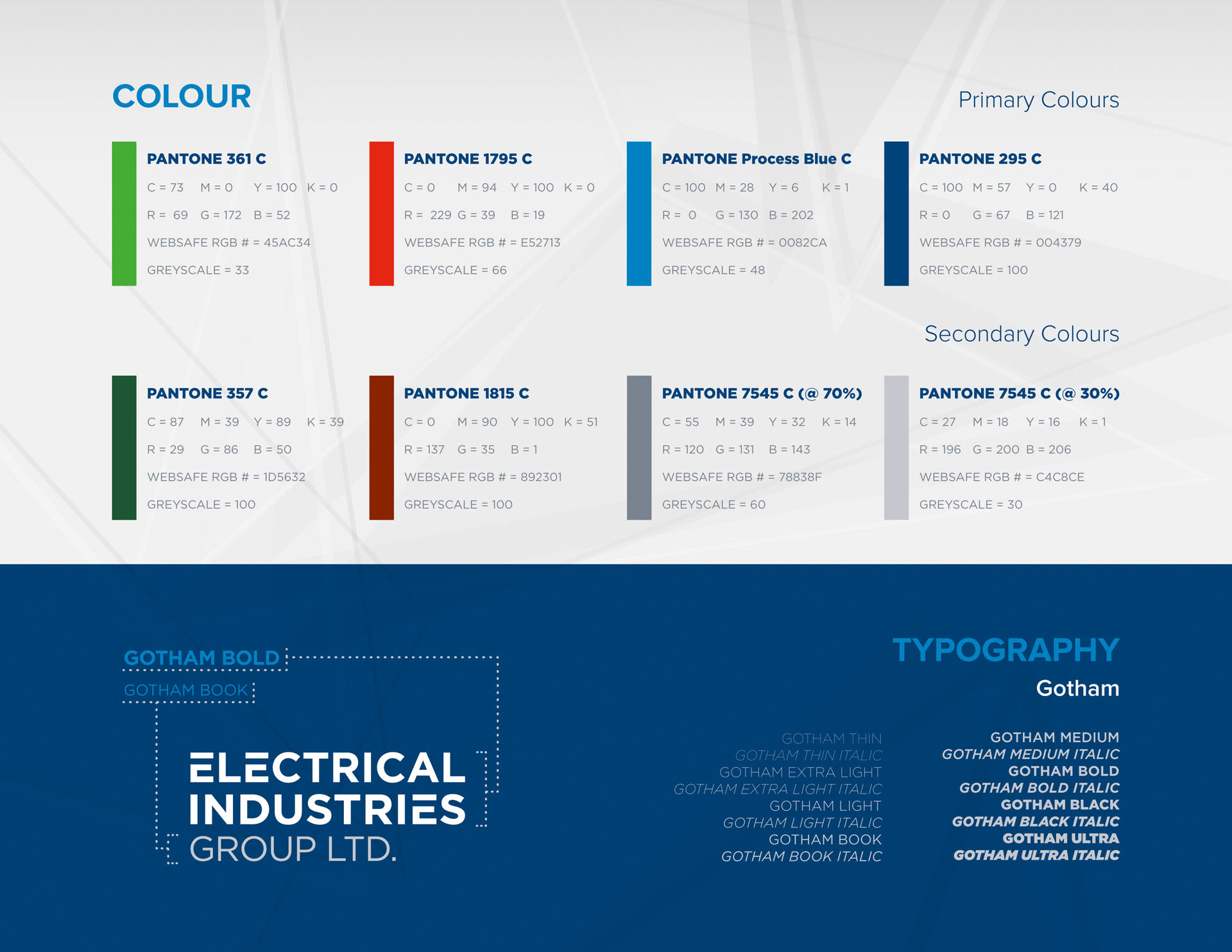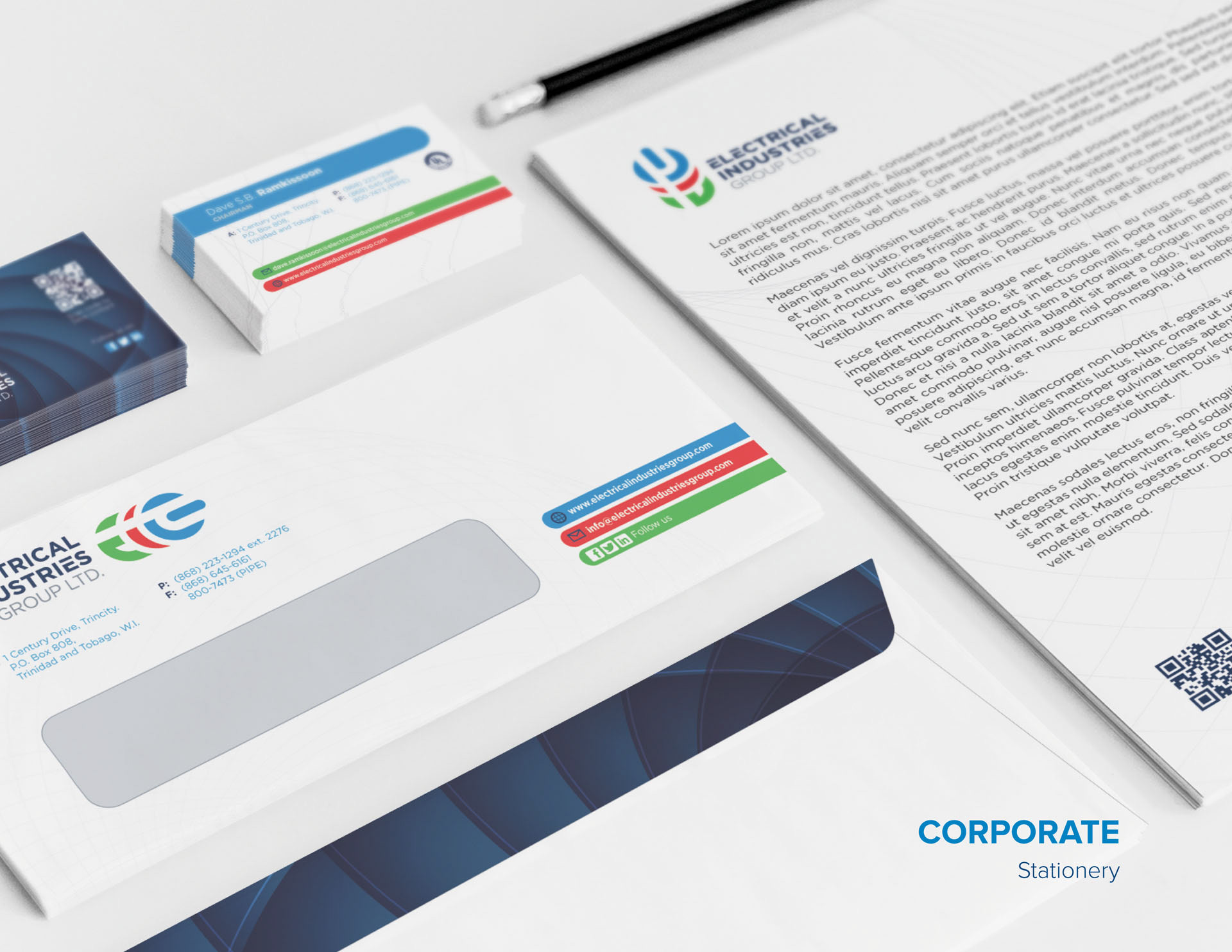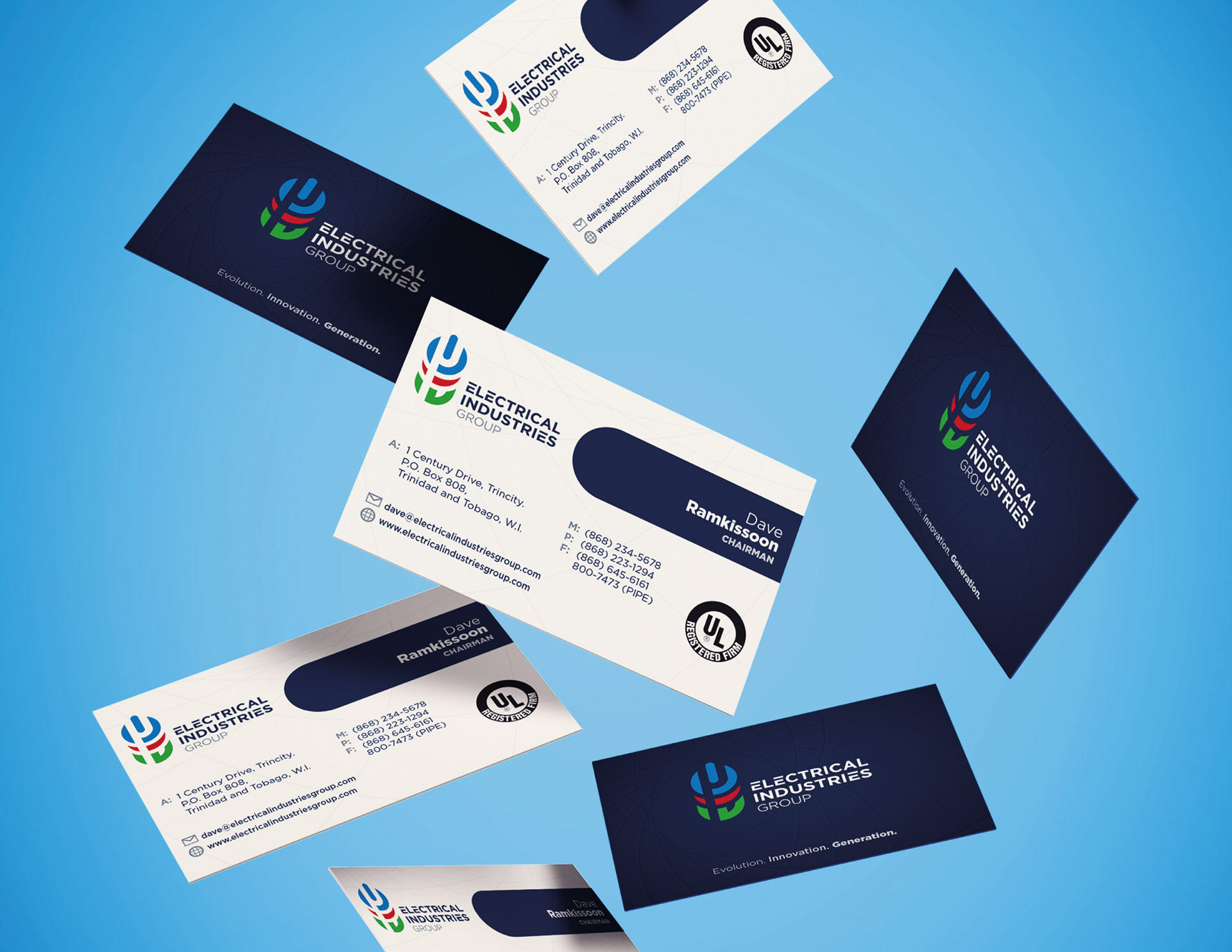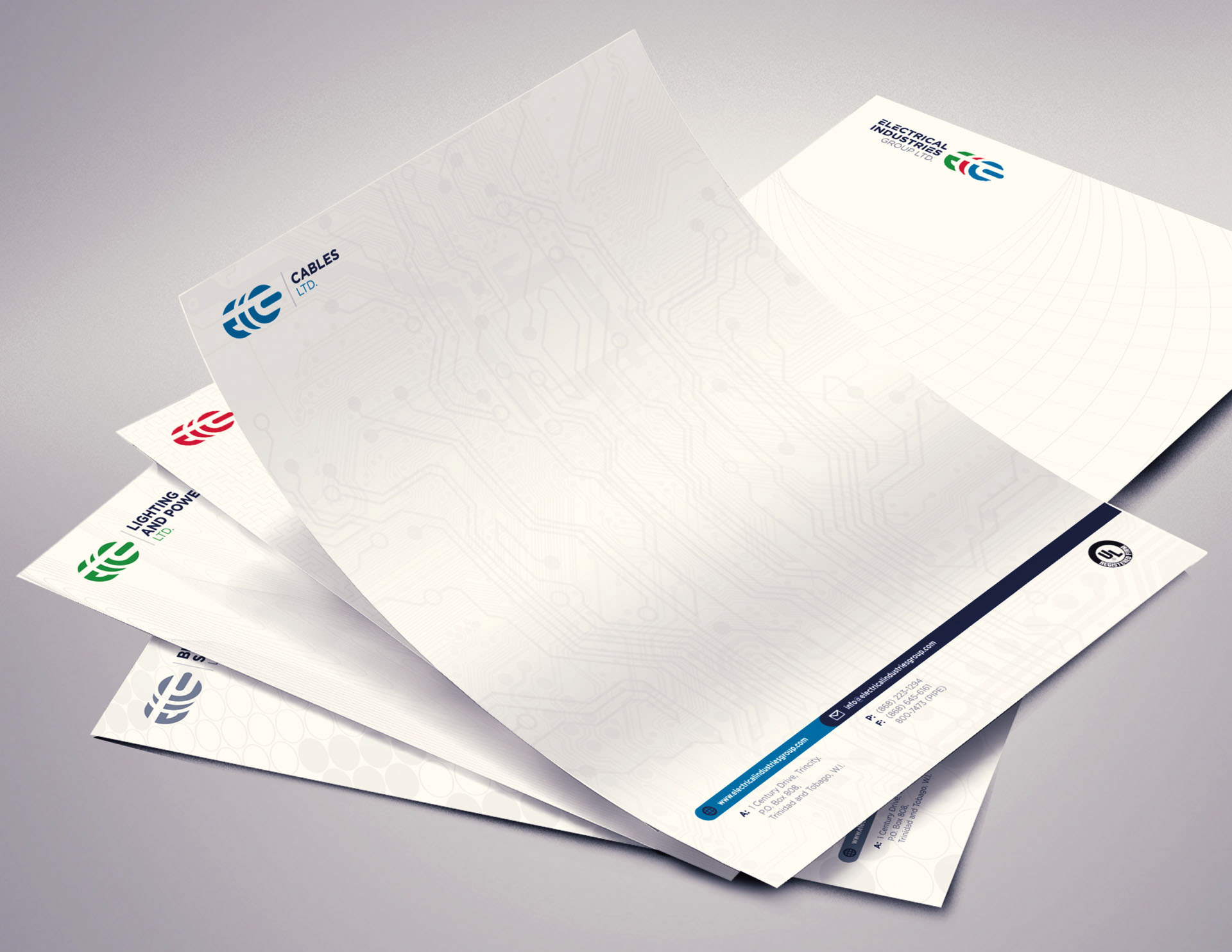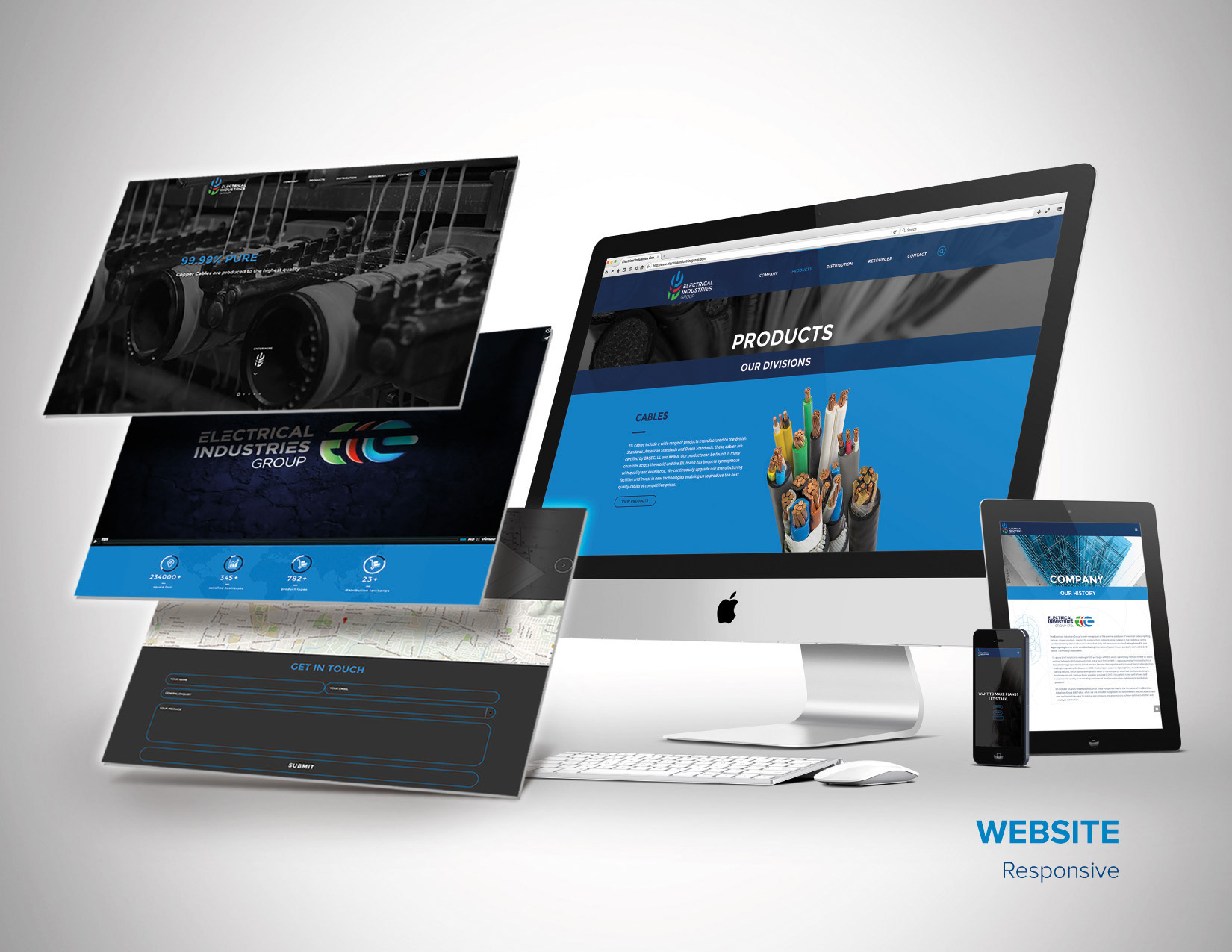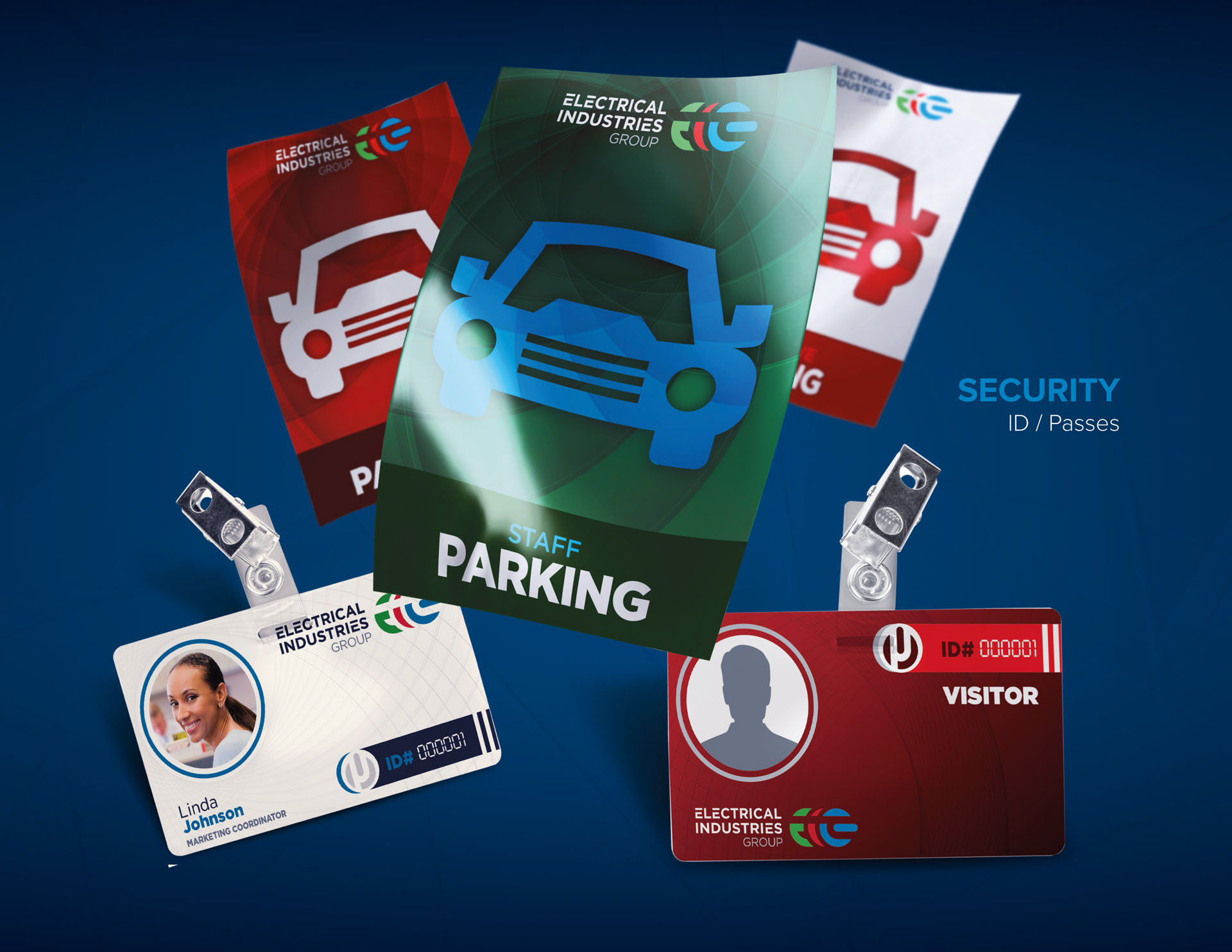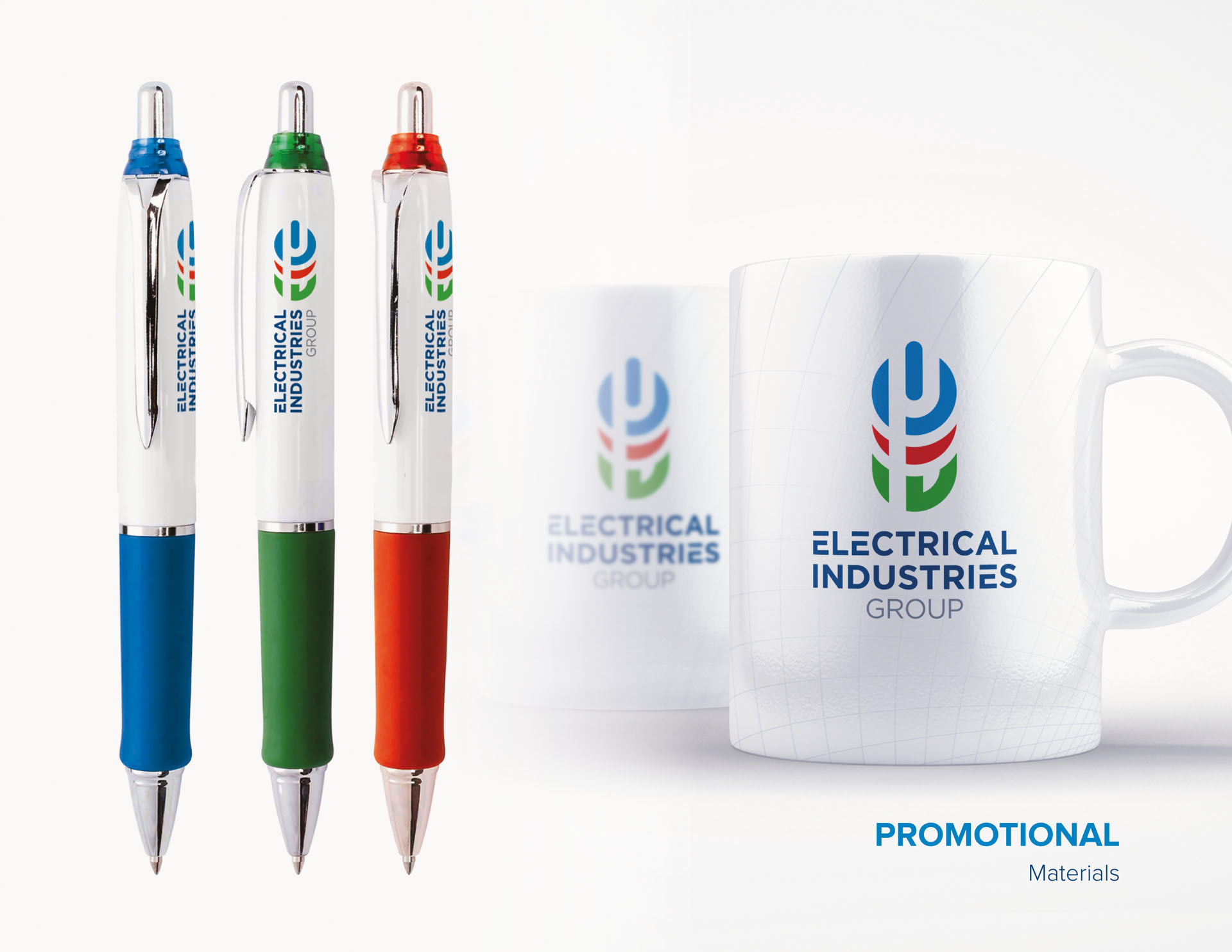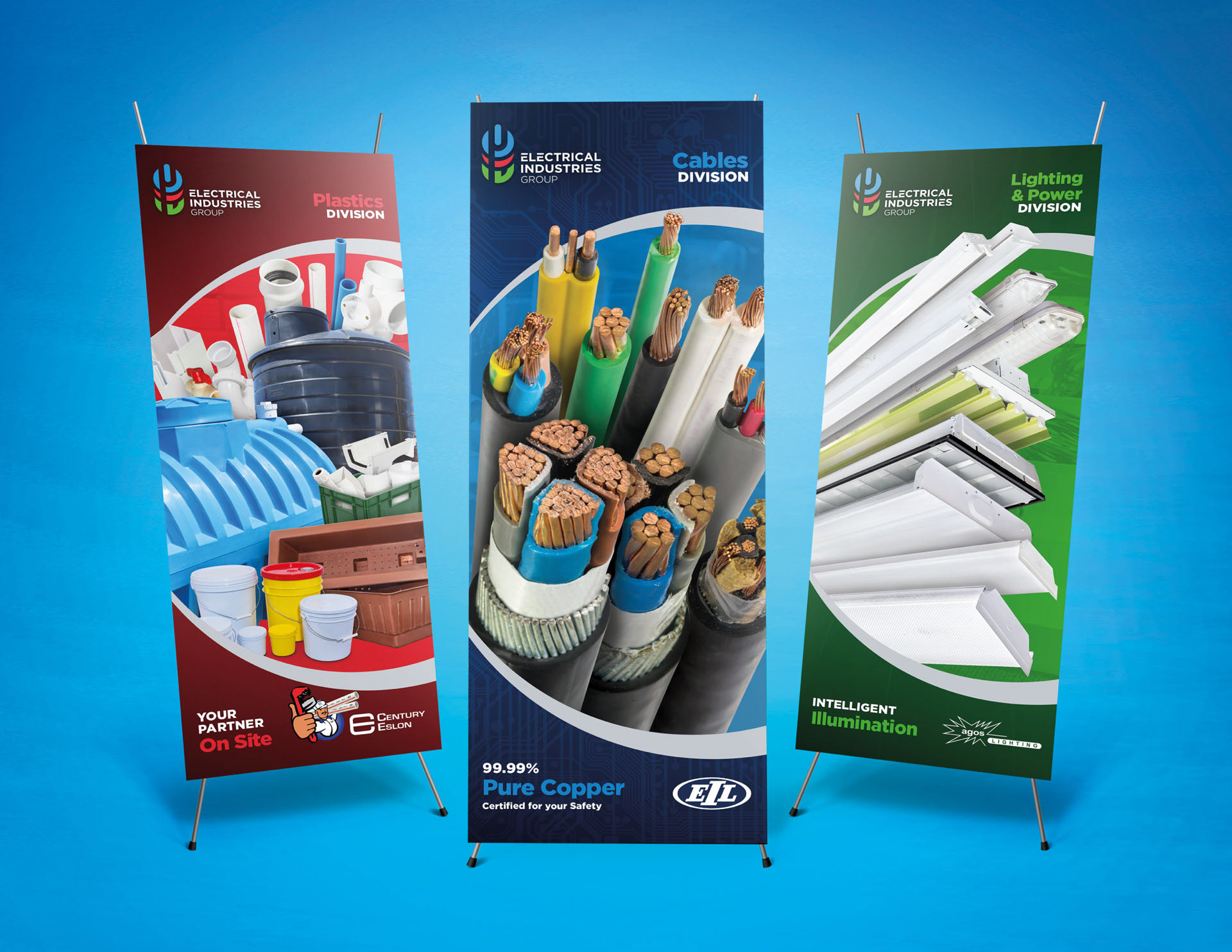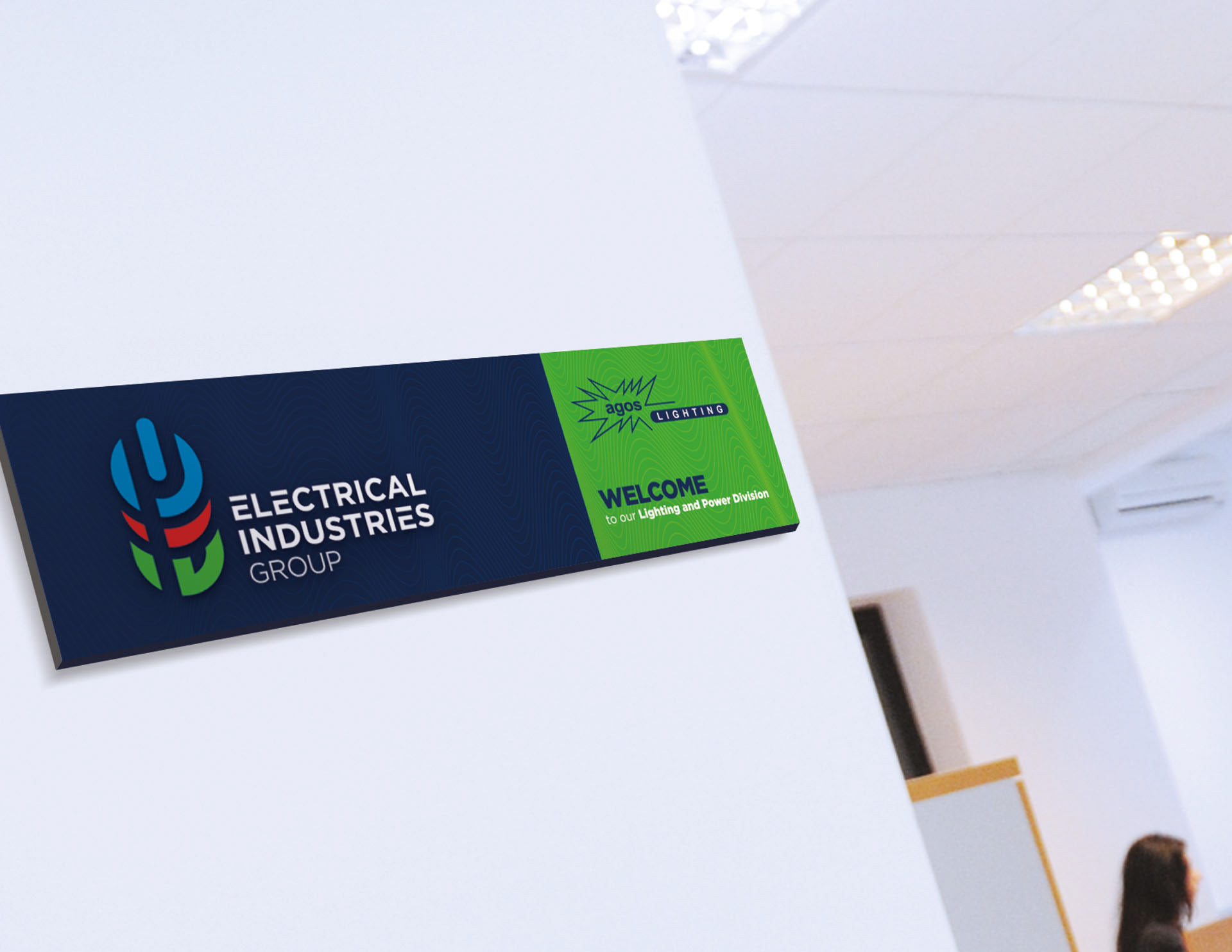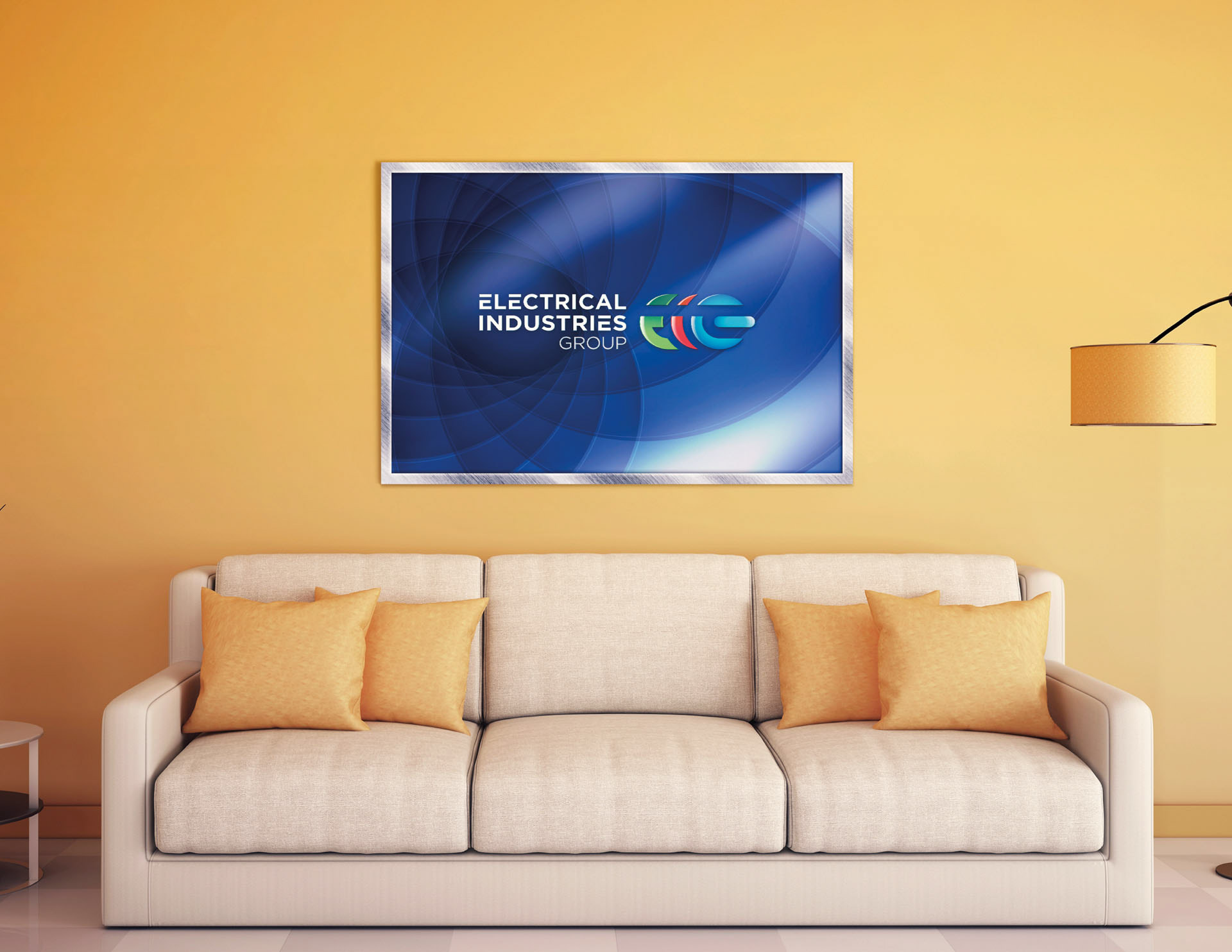 client
Electrical Industries Group
creative direction / design
agency
photography / videography